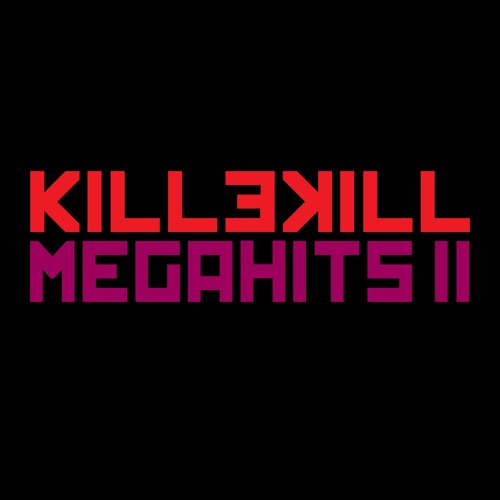 "Megahits" is a term often used to promote ultra commercial compilations to a large crowd. Killekill appropriates the marketing codes of music to feed the masses with underground Techno and Electro tunes. By way in which the Berlin based label takes this opportunity to clear its artistic line, closing one chapter of its history to open a new one.
Having published numerous releases ranging from Techno to House since 2008, the label announces today brand new imprints with fixed profiles to feature different artists and genres. Therefore "Killekill Megahits II" marks a turning point, and to celebrate this the best way possible, has gathered together some of the label regular signatures along with newcomers, among others Umwelt (Rave Or Die, New Flesh Records, Shipwrec), in a massive 3x12" LP. The French genius opens the compilation with untouchable "Gravitational Lens", a milestone of an Electro track causing drama on the dancefloor thanks to harsh beats, dark synth layers and fascinating modulations. Here comes a perfect song that lets us foresee the tone of his forthcoming album on Killekill later on this year.
Author of the epic "Specre" album in 2014, Eomac signs with "Angel In The Marble", a progressive Techno cut based upon percussive rhythm, Industrial touches and emotive sequences. U.K. dons Dez Williams (SCSI-AV, Elektronik Religion) and Bintus (Power Vacuum, Shipwrec) instantly following, close the first slice of plastic with two catchy jams: tribal "Drakonia" and Acid-o-Electro "Re-Clocking Knob".
The second twelve goes on with Detroit Grand Pubahs (Detelefunk, Zomba Records) new subaquatic project "Techmarine Bottom Feeders", along with French talent Luxus Varta (Solar One Music). Together, they offer an awesome demonstration of savoir-faire on the much anticipated yet tremendous "Demon Particle Influence".
Mysterious The Fool's Ston (a side project by Hard Ton made of Electro legend Adriano Canzian and Italian queer artist Brigida) ends up the C side with "Nonversation", a no-nonsense Techno tune, while U.K. legend Jerome Hill (Don't, Super Rhythm) takes command of the reverse side with "Memory Machine"; another killer 4/4 Rave cut of his trademark before nasty Furfriend (Perc Trax, BPitch Control) drops his merciless "Numb".
Severe "Absence" signs the infectious presence of Kamikaze Space Programme (Mindcut, Mote-Evolver) in overture of the last 12". This mind blowing song is followed by the fantastic "Ad Hoc"; a progressive Acid experiment from the likes of German Cassegrain (Prologue, Konstrukt) associated with US Tin Man (Absurd Recordings, Acid Test).
Legendary Blake Baxter (Tresor, Disko B) invests the F side with bubbling "Acid Warp Time Travel" bringing us back to the early 90's, whereas TRUST latest signature Alex Cortex offers with "Tensegrity" a heading conclusion to this essential compilation selected with care by Killekill founder Nico Deuster.
If you had to buy one vinyl compilation over the last few months, this would be the Killekill one. Ranging from Techno through Acid and Electro, this triple pack is nothing short of impressive. A must have!
Written by: Chris Nexus 6